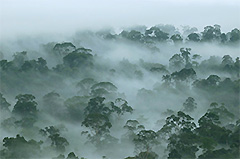 Welcome to my site, dedicated to self-discovery. In these pages you will find various information on many different paths that can be walked for self-discovery.

Many of us are on a path of awakening to the truth of who we are. There are various ways of helping oneself to that realization: some listen to the talks of awakened beings like Mooji and Adyashanti, some engage in meditation for self-inquiry, others do yoga or meditation. Some do all of that. With every step in that process identifications with that which one is not, "the mental concepts of oneself", are dissolved. It leads to a deeper authenticity, but also leads into a new space within oneself and to more clarity in "seeing".

It is my joy to assist you on this path, regardless of where you are coming from. One of the main programs that I offer is the Circle of Being. It is an environment in which you are given the opportunity to return to the core of what you are not, away from what you think you are.

The agenda for the Circle of Being can be found here, and a video here.